BOOK YOUR TRIAL CLASS
If you are a new student and interested in trying out a class, you can book your trial class today to see what you think. A trial class is also for the Miss Ali teachers to see if you fit in well with the group dynamic and with the level of the class. All classes are co-ordinated by age group and level of ability. Students will only advance and move class if Miss Ali directs them to do so. During a trial class, parents do not stay to watch. Our ambition is to build independent and confident young people and having parents there completely distracts from the teachers work. This is the same for every class directed at The Miss Ali Stage School. Trial classes will only be appointed if there is availability within a class, teachers want to see focus, good behaviour, great attention skills and the potential to communicate with other students.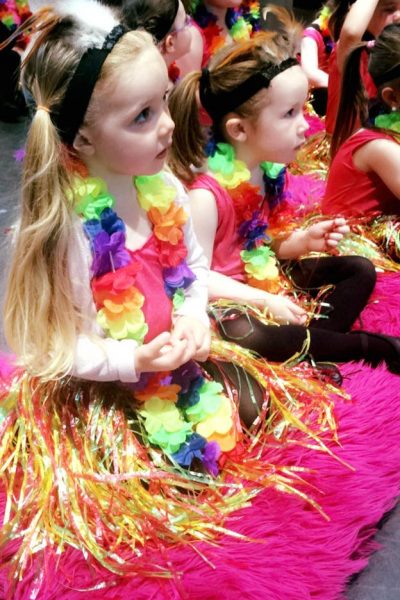 IMPORTANT NOTES
Details you should note…
We run four 10 week terms per year
Holiday breaks run in accordance to the school calendar
Fees are strictly due in full on week one of each term
Families can avail of our discount rate
All payments must be handed into us in a marked envelope
Uniform/ costume/ DVD payments must be separated from course fees
We do not offer refunds after confirmed enrollments
Students must attend classes to gain from our program
Absence notice must be given in advance by txt
Late arrivals/ collections to class must be avoided
Parents do not stay in classes with their children
Annually we produce a show to display the class work
Please take note that there is a small fee for costumes
Correct Stage School uniforms must be worn at all times
CLASS DETAILS
What do we cover?
DANCE 
Jazz, commercial, ballet fundamentals, tap, musical theatre, modern dance, body conditioning, flexibility training and corner work. (Warm ups and stretch work is designed to suit each age group). Try out our dance lessons with a free trial.
SINGING
Vocal technique, core strength, harmony, music theory, song studies, connection, performance, posture, pitch, range, rhythm, group and solo work, mic technique, breathing and relaxation, recording experience and song writing. Test your singing today with a free trial for our singing classes.
ACTING
Acting skills, theatre studies, drama games, stage technique, movement, improvisation, character work, poetry, monologue, duologue, mime, confidence building, organs of speech, accent work, audition technique, self-belief, public speaking, communication, gesture, basic theory, costume designand set design. Check out the drama classes with a free trial.
CUMPULSORY UNIFORM REQUIREMENTS
BLACK BLOCH DANCE RUNNERS – DANCE WORLD, RANELAGH
MISS ALI T-SHIRT – €20.00
MISS ALI ZIPPY OR JUMPER – €40.00
(Available to order at our Reception)
PLAIN BLACK LEGGINGS FOR GIRLS – ANY SPORT STORE
PLAIN BLACK TRACK BOTTOMS FOR BOYS – ANY SPORT STORE
IMPORTANT CLASS POLICY
Correct dance wear must be worn at all times and students must arrive to class ready to warm up. Dancing will always commence first.
Please label all of your clothes and belongings.
Mobile phones are not be used in class at anytime – only if given permission by a teacher.
No food or fizzy drinks are allowed in the Studio. Water only please.
Jewellery is not allowed to be worn during classes.
Girls please ensure that your hair is tied up off your face during all classes.
FURTHER HELPFUL INFORMATION
Where is the Miss Ali Studio located?
Dundrum Town Centre… #NEWHOME address coming soon but we remain right in the heart of Dundrum Town Centre!
Do I pay per term or is it pay as you go?
Classes must be paid in full per ten week term. There are four terms per year.
What are the class sizes?
We limit the classes to only twenty people per group to give absolute attention where needed. Over-crowded classes is not within our teaching beliefs. We teach to produce top quality performers and independent, self confident people. Our small class sizes allow us to fulfill this goal.
Do you cater for both girls and boys?
Absolutely, Miss Ali's training courses are for boys and girls of all ages.
What do students need to bring to class?
Everyone should bring water with them to keep hydrated after dancing.
Is there plenty of availability for classes?
Unfortunately places are very limited and students are only accepted on a trial basis. We can not take on students who do not speak the English language. We also require 100% focus, concentration, dedication and a positive attitude in order to be offered a place.
Does Miss Ali teach in every class?
Miss Ali is the founder and principle of the school and she teaches some of the classes but not in every class. There are many expert teachers like her on the board and of whom are dedicated to training the students of Miss Ali's.