ABOUT MISS ALI'S STAGE SCHOOL
Established in 2005, Miss Ali's Stage School is one of Irelands leading stage schools. Situated in the prime location of Dundrum Town Centre, Miss Ali's studios combine state of the art facilities with the most committed and experienced teachers who are dedicated to helping your children realize their potential and develop as a performer. Children will advance in all areas of performing arts in the most creative , imaginative and inspirational space.
Step inside the wonderland of Miss Ali's studios. This unique and magical space is a place where dreams are realized and talent is nurtured and developed.
MEET THE TEAM
Attention to details is a priority within our team. Our mission is to provide our students with the highest quality tuition. We provide individual attention to each of our students from our young and experienced teachers.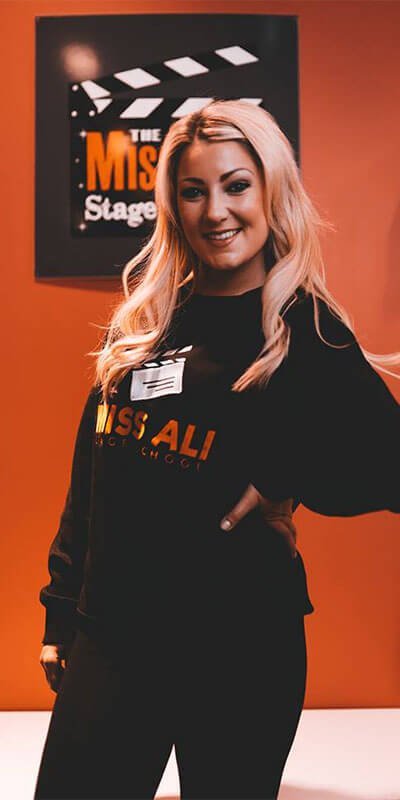 Miss Ali

Ali is the driving force behind the Stage School. It's her job to unlock the talent in each of her wonderful students.
David O'Connor

David began his dance training in Cork at Colaiste Stiofan Naofa. Following
two years dance training in Ballet, Contemporary, Jazz, and Modern he went on to receive a full scholarship with 'Cambridge Performing Arts' at Bodywork in England. He studied three years full time in Musical Theater and Dance. Graduating in 2005 David then went to work extensively in Ireland, UK and Abroad in many productions as both a singer and dancer including pantomimes, cruise ships and TV work.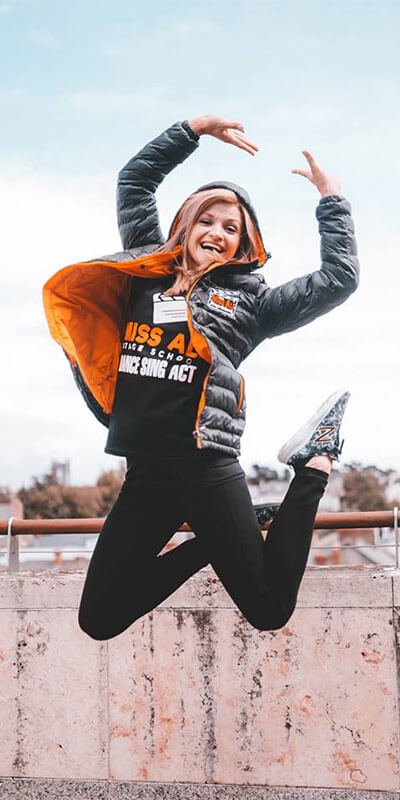 Miss Alison

Miss Alison is at home when on stage and has performed in leading roles in productions like 'Elsa' in 'Freezin' at the Olympia Theatre.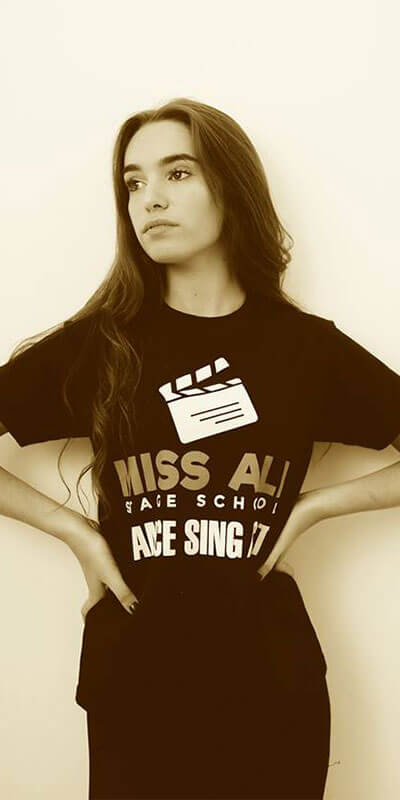 Alannah Lynam
Alannah Lynam is a senior student in the Miss Ali Stage School and has been training in Performing Arts for many years. Alannah played the lead role of 'Pod' in 'The Apps of Life' in the Olympia Theatre. Alannah is delighted to be part of the team and loves helping the students to reach their full potential in class. 
My daughter is going into her second year with miss Ali and absolutely adores her. She is dying for classes to start up again in September and can't understand why she can't go during the summer. Miss Ali is super talented, kind and patient, all her students adore her and love her classes.
Deirdre Costelloe
We are very happy with miss Ali and our daughter is happy too. This is the most important thing. highly recommended to all the kids who loves dancing and singing. Professionalism and enthusiasm in only one place. Well done!!
Francesca Appadoo
Miss Ali and her team are fantastic! My daughter loves going to her classes and her confidence has come on wonderfully! I would recommend Miss Ali's stage school to all!
Natasha Walker